I'm writing this letter on behalf of my wedding dress shop RomanticGowns.com  Until we started working with Authority SEO , Al Alexander  and Bryan Ashbaugh, all of our traffic came from pay per click traffic, most on Google adwords. We were spending over 1 million dollars a year. My wedding gown business is one of the largest in the world but the PPC traffic was eating up our profits. We had a consultation and they laid out what they were going to do for us and how it would help us make more money and save more money. Right from the start I was told that they knew that could save us money on the PPC and drive more traffic to our site.
We signed up for their ppc management and analysis. They implemented tracking software to check our conversion and traffic. We also paid for content management and link building. The Authority SEO Team was awesome, they walked us through everything they were doing and kept us informed of the progress. The cost was $5000 monthly but there was no long term contract. At first I was scepticle and worried about spending the extra $5000 per month. I was already paying $100,000 in ppc per month. This is when Bryan explained to me that he felt he could reduce my ppc by $15,000 per month, which would more than pay for his services. So, a deal like that how could I go wrong. Well he was right! After a few days of working on our ppc campaigns they eliminated a lot of waste in our campaigns, reduced bids were we were bidding to high and added some keyword we were missing.  This alone was worth the $5000 per month, but that was just the start. They went to work increasing our traffic, now this didn't show inprovements as fast as the ppc work did but they told us it would take 2-3 months to show significant results.
After about 2 months we started to see improvement in our traffic with was a result of us now showing up in the search engine ranking.  We actually started showing up for big terms in our industry like wedding dresses. We weren't on the first page but we were climbing. This was exciting to us. Saving money and making more money at the same time. It's a business owners dream come true.
Well fast forward a year and now we have about 8000 different terms on the first page of Google and this number grows everyday. Our revenue is up our advertising costs are down and we the best thing is, The $5000 we spend with Authority SEO keeps increasing our traffic and revenue, the ppc campaigns only cost more money and drive less traffic as the bids go up on big terms.
In the beginning Bryan told us that Authority SEO was going to be our revenue partner. I didn't understand what that meant then but I do now. Since we have started using Authority SEO we have reduced our ppc spending by over 1/2 million dollars. That is pure profit for us.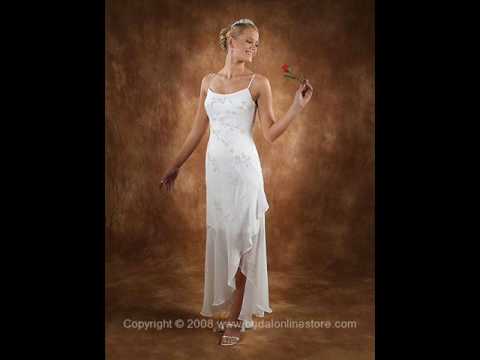 Thank you
Scott Wells
Owner of RomanticGowns.com